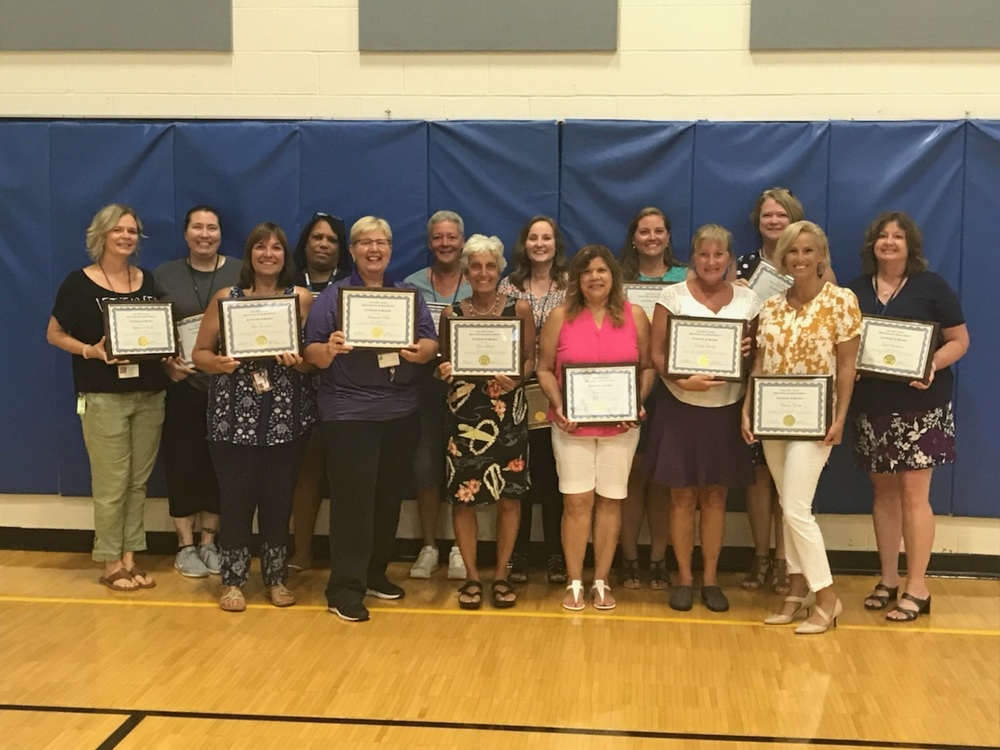 2018 - 2019 Longevity Awards
Lori Vilary
Tuesday, September 04, 2018
Congratulations to the following staff members who received Longevity Awards during today's Convocation Day!
Thank you for all that you do!!
40 Years:
Gina Lanza (photo below)
30 Years:
Gail Buckman, Deborah Conlow, Lisa Gavigan, Margaret Krah
20 Years:
Melanie Bobik, Michael Darnell, Tracy Molson
10 Years:
Debra Fincke, Barbara Frame, Cindy Glovsky, Mirna Gomez, Annamarie Haas, Stephanie Puerta, Lauren Quinn Rossi, Cynthia Scott, Kiera Webb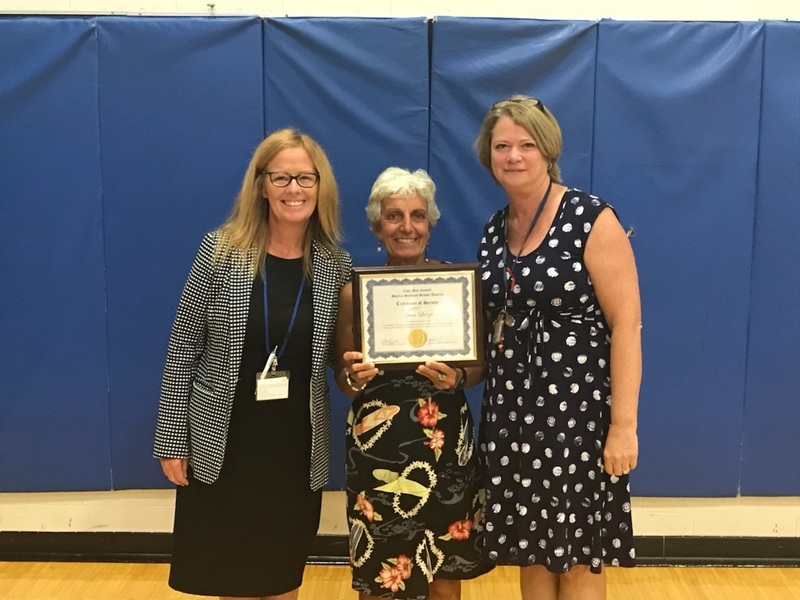 40 years!!!! Congratulations to our amazing OXE Teacher Gina Lanza!!!